Sam Smith verbally harassed on the street following Grammys performance
17 February 2023, 14:35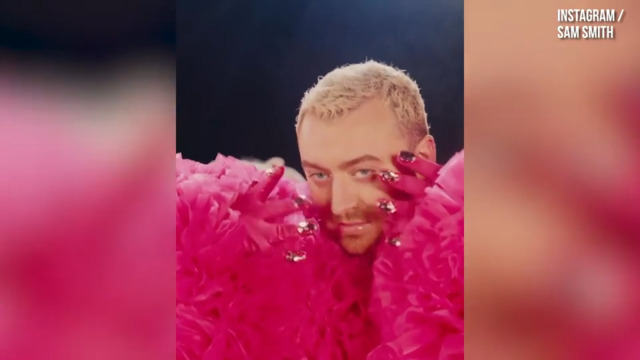 Sam Smith teases their I'm Not Here to Make Friends video
Sam Smith says that they have been harassed multiple times in public since they've come out as non-binary.
A video of Sam Smith being heckled and called a "groomer" and a "paedophile" while walking in NYC has surfaced online.
Earlier this year, Sam Smith opened up about the fact that they've been publicly harassed since coming out as non-binary in 2019. Speaking to Zane Lowe, they said: "What people don't realize with trans nonbinary people in the UK is it's happening in the street. That was the hardest part. Having people shouting at me in the street. Someone spat at me in the street."
Now, a new video of Sam being harassed in the street has gone viral following their recent performance at the Grammys.
READ MORE: Sam Smith fans call out people body shaming their I'm Not Here to Make Friends video
Yesterday (Feb 16), an account on Twitter called @ViralNewsNYC posted a video of Sam being heckled in the streets of New York City. In the video, Sam can be seen walking as people shout at them. One person screams: "You belong in hell. Sam Smith belongs in hell. You demonic, twisted, sick bastard. Leave the kids alone, you sick f*cker."
The person then continues to verbally harass Sam by shouting louder: "Sam Smith is a paedophile. He's grooming the kids. You sick motherf*cker Sam Smith. You're evil." Someone also shouts "groomer" and accuses Sam of being part of the Illuminati. It should go without saying that such comments are both wrong and defamatory.
The video comes shortly after Sam's performance of 'Unholy' at the Grammys sparked outrage from right-wing viewers. Sam wore latex and devil horns during the performance. Conservatives then accused Sam of devil-worshipping and Republican politician Ted Cruz called the performance "evil".
In the replies to the viral heckling video, people rushed to Sam's defense. One person tweeted: "Absolutely disgusting how people behave". Another fan tweeted: "The performance wasn't even that demonic lmao y'all need to chill out i love that sam is bothering you all that means they're doing it right."
Sam has since taken to their Instagram stories to share a James Baldwin quote: "Artists are here to disturb the peace".
Leave Sam Smith alone!
Lockwood & Co. Cast Interview Each Other | PopBuzz Meets