Kylie Jenner opens up about the plastic surgery she's had done on her face
19 April 2023, 11:31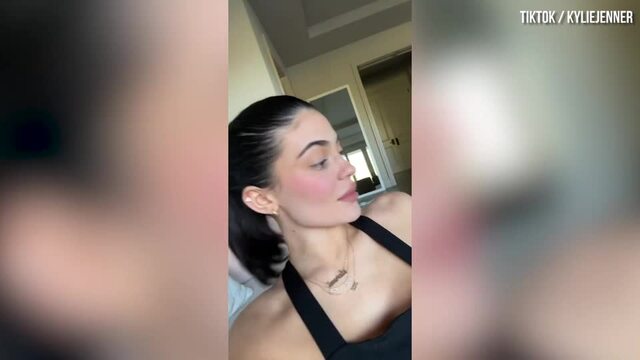 Kylie Jenner reveals her makeup routine
"I got lip filler, and it was the best thing I've ever done. I don't regret it."
Kylie Jenner has opened up about the plastic surgery she's had done on her face, and says that it's all a big misconception.
Throughout Kylie Jenner's career, people have speculated that the makeup mogul has had work done on her face. In 2015, Kylie revealed on Keeping Up with the Kardashians that she began getting lip fillers when she was 16. It all started when a boy told her: "I didn't think you'd be a good kisser because you have such small lips." Kylie said she took it "really hard".
Since then, Kylie has said that she's had all her lip fillers dissolved and now she's shutting down rumours about her face.
READ MORE: Kylie Jenner and Timothée Chalamet are reportedly dating and the memes are hilarious
Speaking to HommeGirls about cosmetic surgery, Kylie said: "I think a big misconception about me is that I've had so much surgery on my face and that I was some insecure person, and I really wasn't! Yeah, I love full lips and wanted full lips, but growing up I was always the most confident person in the room. I was the girl performing for everyone."
Kylie then explained that she has no regrets about getting lip filler when she did and she even calls it the "best thing" she's "ever done". Kylie said: "I had my one lip insecurity thing, so I got lip filler, and it was the best thing I've ever done. I don't regret it. But I always thought I was cute."
Before opening up about her lip fillers in 2016, Kylie denied having them done. Explaining why to Complex, Kylie said: "I wasn't even 17 yet. What if I came out and said, 'Oh, yeah, I got my lips done'? What are all those moms going to think about me? These kids, my fans, they're going to think I'm crazy. I didn't want to be a bad influence."
She ended by saying: "I wish I had just been honest and upfront."
Sabrina Carpenter Breaks Down Her Favourite Lyrics | PopBuzz Meets