Emma Watson explains why she hasn't acted in five years
3 May 2023, 12:35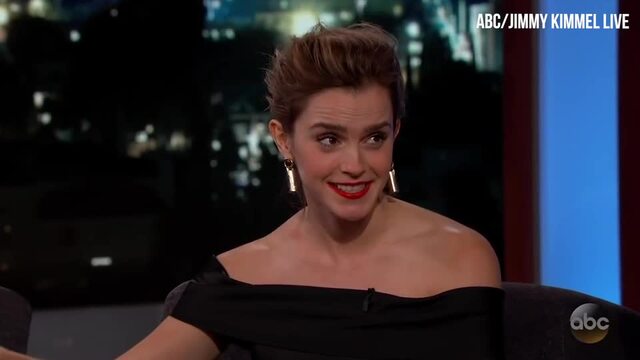 Emma Watson reacts to hilarious Harry Potter outtake
Emma Watson says that she "absolutely" will act again after taking a break and launching a new gin brand.
Emma Watson has opened up about why she's stepped away from acting and hasn't appeared in a film in almost five years.
Shortly after Emma Watson first rose to fame, she became one of the most successful actors of her generation. Since acting in Harry Potter, she's appeared in critically acclaimed projects ranging from My Week with Marilyn and The Perks of Being a Wallflower to The Bling Ring and Beauty and the Beast. Emma last acted in Little Women which wrapped filming in 2018.
Now, Emma has discussed the reason behind her hiatus from acting and whether or not she will ever act again in the future.
READ MORE: Harry Potter's Tom Felton addresses Emma Watson romance rumours
Speaking to the Financial Times, Emma admitted that she "wasn't very happy" as an actress when she initially stepped back from the profession. Emma revealed: "I think I felt a bit caged. The thing I found really hard was that I had to go out and sell something that I really didn't have very much control over."
Emma then continued to explain: "To stand in front of a film and have every journalist be able to say, 'How does this align with your viewpoint?' It was very difficult to have to be the face and the spokesperson for things where I didn't get to be involved in the process."
She added: "I was held accountable in a way that I began to find really frustrating, because I didn't have a voice, I didn't have a say."
Emma ended by saying: "I started to realize that I only wanted to stand in front of things where if someone was going to give me flak about it, I could say, in a way that didn't make me hate myself, 'Yes, I screwed up, it was my decision, I should have done better.'"
In the years since Little Women, Emma has continued to work in fashion and prioritise her activism and charity work. She's also just launched a new gin brand, Renais Gin, with her brother Alex Watson.
As to whether or not she'll return to acting, Emma said: "Yes, absolutely. But I'm happy to sit and wait for the next right thing. I love what I do. It's finding a way to do it where I don't have to fracture myself into different faces and people. And I just don't want to switch into robot mode any more. Does that make sense?"
FLO Spill Their Secrets In 'The Tower Of Truth' | PopBuzz Meets